Support Us
Invest in our Future
On Saturday April 20th 1912, Sir Alfred Hopkinson, the Vice Chancellor of Manchester University officially opened the School on this site and in his speech, he said that The Altrincham County High School for Boys (as it was known until 1934) "was of the modern Grammar School type where secondary education of the highest character could be given". He regarded the formation of character and the turning out of "able good men" as the primary object of the School.
At Altrincham Grammar School for Boys, we provide an education for each and every student which is unparalleled in breadth and quality of opportunity, but in order to maintain this we need facilities to match our vision. We continue to face significant financial challenges.
We are an "Outstanding" School (Ofsted, November 2022), one of the most successful schools in the country, however, it might surprise you to learn we also remain one of the lowest funded schools in the country. AGSB has occupied its current site for well over a century and has some rapidly deteriorating learning and teaching spaces – many are not fit for purpose and educating in the modern world -and so, this is where you come in.
Altrincham Grammar School Developments ltd
Altrincham Grammar School Developments (AGSD) is an independent charitable organisation which raises funds to feed specific projects which make a direct and immediate impact on our School community and future-proofs AGSB for generations to come. Projects are varied and are determined by the School Site Masterplan. AGSD also supports the School Fund which supports our extra-curricular provision.
As you may be aware, the funding landscape in which we operate has changed over the past few years. Like many schools we are facing a reduction in our funding and this presents for us a challenge. Without parents contributing to AGSD, we would not have been able to afford key facilities and resources such as:
The Physics building

The Sports Hall and Astro Pitch

The 6th Form Centre

The new teaching complex (which was completed in December 2020)
As a School, we are working hard to ensure that the AGSB Experience – the thing that makes this school so special to our pupils – is not threatened. But to do this, we need your help.
AGSD is a registered charity and so Gift Aid makes a tremendous difference to the impact of any donation.
For every £1 you donate, the School receives an additional 25p at no cost to you.
How Can you Help?
Ways to Donate
Regular donations give the school continual funds and allow for the convenience of giving over time. You can:
Scan the QR code below with your phone, this will take you directly to the online form where you can set up a monthly contribution.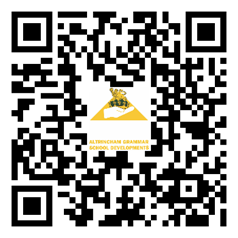 Every donation makes a difference, and through the kindness and generosity of the AGSB community our pupils can continue to experience AGSB at its best.
AGSD has been helping to fund large development projects at AGSB for the benefit of past, current and future pupils of AGSB since 1998. Read our brochure which outlines some of the great work we have done for AGSB.