Sodexo Catering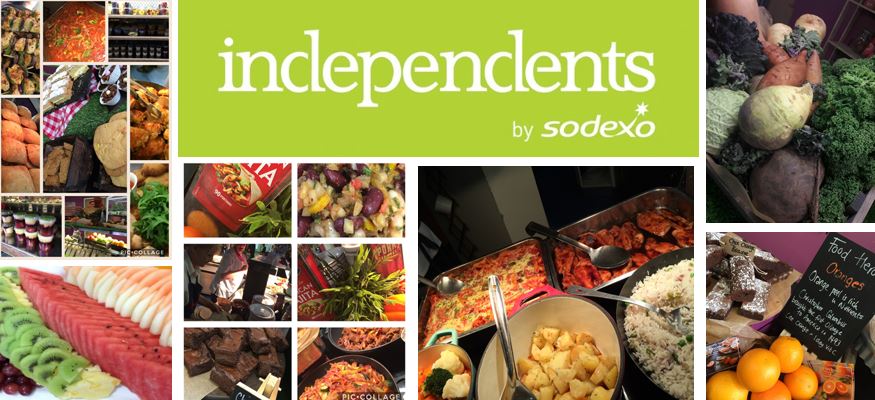 We are proud to be partnering with Altrincham Grammar School, and we believe that the most successful schools are close communities and nothing builds culture, empathy and collective wellbeing like the preparing and sharing of meals. We are a creative partner, bringing people together through food. Our diverse and extensive backgrounds in hospitality and catering for the last 60 years has enabled us to harness this approach.
Pupils' health and wellbeing is at the root of everything we do. We deliver fresh food you can be proud of, food that will sharpen the mind, energise and rejuvenate the body. All with dishes that will elevate the pupil experience but done in a sustainable way; that protects our environment.
Fresh food continues to be so important to us, as is provenance and seasonality of ingredients. We also go beyond great food, working with each school we partner, to deliver a range of nutritional and learning programmes, such as our Powering Performance programme in conjunction with the British Nutritional Foundation
With our industry leading culinary teams, we are passionate about delivering health nutritious food from around the globe, from the store person to the Head Chef we're committed to making each and every day a memorable and unique experience.
Feel free to click on our website link to meet the team and learn more about our commitments.
AGSB Lunch Week 1
Monday
Tuesday
Wednesday
Thursday
Friday
Plant Rich

Southern Style Quorn Burger

Vegan Chilli with Rice

Cheese, Potato & Onion Pie

Vegetarian Chow Mein

Napoli Style Vegetable Lasagne

Global Main

Baked Mediterranean Chicken

Beef Steak & Mushroom Pie

Beef Meatballs in Tomato Sauce with Pasta

Chicken Korma with Rice

Battered Pollack Fillet

Sides

Roast Potatoes
Garlic Bread
Vegetables of the Day

Roast Potatoes
Garlic Bread
Vegetables of the Day

Roast Potatoes
Garlic Bread
Vegetables of the Day

Roast Potatoes
Garlic Bread
Vegetables of the Day

Chips
Garden Peas
Garlic Bread

Pasta and Jacket Potato Bar
Tomato & Basil
Cheese Sauce
Tomato & Garlic
Arabbiatta
Street Food Grab & Go & Toasted Panini

Szechuan Beef & Asian Slaw Wrap

Cajun Chicken Burger

BBQ Slow Cooked Pulled Pork on Brioche with Onion Rings

BBQ Chicken & Cheese Panini

Chicken Cajun & Cheese Panini

Hot Dessert
Chocolate & Pear Sponge, Chocolate Sauce
Jam Roly Poly & Custard
Apple Crumble with Custard
Sticky Toffee Pudding & Custard
Lemon Sponge & Custard
Something Sweet
Fresh Whole & Cut Fruit, Vegetarian Jelly, Yogurt Pots, Daily Prepared Specials & Tray Bakes, Hot Dessert with Custard
Twitter @agsbdining Follow Us! The official Twitter page for Sodexo at AGSB.
See also: