AGSB Student Enjoys National Youth Theatre Success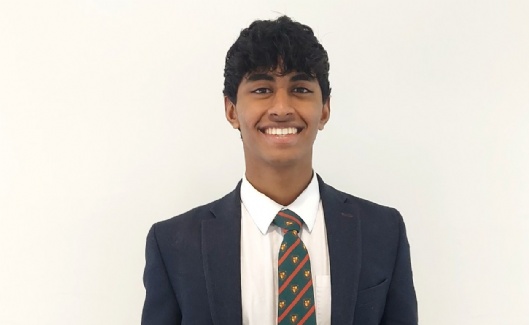 We are delighted to report that Dhruv P in Year 12 has just been notified that he has been offered a place to join the National Youth Theatre (NYT)!
The NYT is the most prestigious youth drama program in the entire country; fiendishly difficult to get onto, less than 10% of applicants are accepted and many young people spend years unsuccessfully auditioning before they manage to win a place. After two rounds of online auditions throughout February and April, and against thousands of other applicants, Dhruv has managed to secure a place. Once he completes a membership workshop, he is now able to take part in National Theatre standard productions up until the age of 25. The National Youth Theatre alumni include Daniel Day-Lewis, Daniel Craig, Rege-Jean Page, Chiwetel Ejiofor, Colin Firth and Kate Winslet! Well done Dhruv!