Sports round up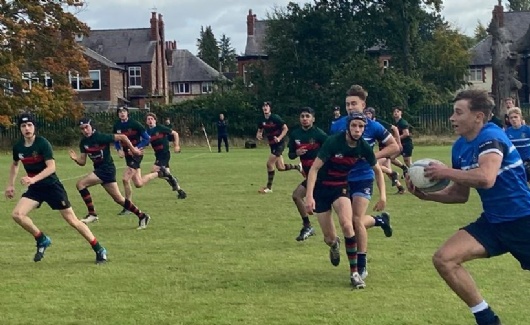 It has been a successful start to the year for AGSB sport.....
We have already had 65 sports fixtures to date across all sports. The 1st XI Football are currently undefeated scoring 34 goals and only conceding 11. They have had noticeable wins against Rossall School and most recently St Ambrose College in the National Cup 3rd Round. The year 7 side have had a similar strong run of form, having played five and won five.
All Hockey age groups are progressing nicely in the County Cup. Indoor hockey training has commenced in preparation for the North West finals later this term.
The U15 Rugby Squad recently beat Knutsford HS, to progress into the next round of the National Competition.
In Tennis our U15 team will be travelling to Sunderland in November having qualifies for the Reginal Finals.
After half term there is plenty more going on with the Basketball league starting, school badminton and table tennis competitions starting not to mention cross-country and swimming.
The Sports+ timetable is proving very popular with participation rates increasing, most noticeably in Badminton and Table Tennis. It's great to see our sports clubs so well attended.
Well done to all those that have represented the school in sport this half term. I wish all teams well for the rest of the season. I'm sure we will experience much success.