House Shout 2022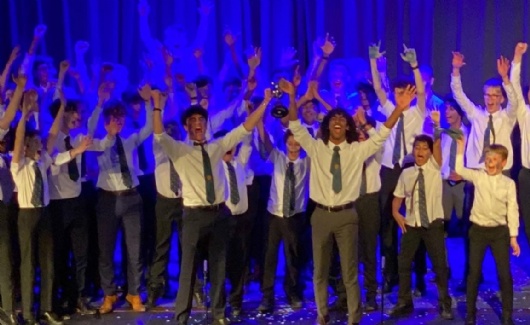 Last night the House Shout 2022 was held in the Coleman Hall that was.............
at full capacity. Students from years 7-13 represented their Houses in ensembles, vocal harmonies and finally the vocal unison.
The standard of performance was incredibly high throughout the evening and a good deal of fun was had by all.
At the end of the night our judge (Richard Milton) proclaimed Stamford House the House Shout winners 2022.
Many thanks to the House Managers and the Head Prefect, George T (compere for the evening), the music department and Mr Soulsby for all their hard work in making this event such a success.