AGSB Reach the LTA National Tennis Finals 2022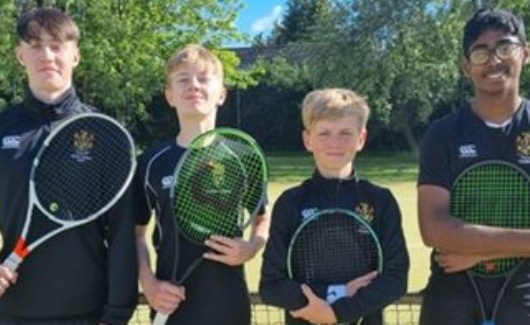 For the second year running, the Senior Tennis squad made it through the LTA National Schools finals in Nottingham.........
AGSB won two of their four matches including excellent victories over Warwick School and Clifton College. AGSB are now positioned 13th in the country overall which is a huge achievement. Well done the squad: Zach, Joe, Ronjay and Mike.